Video
Youtube
Minecraft Tales
Some friends and I created a series of movies using Minecraft.
Punishment
Our pilot episode. When Steve discoveres Ian's embezzlement scandal he is left with no choice but to carry out corporal punishment.
The Yawning Dark
When a worker in a quarry stumbles upon a mysterious cave he has no idea what discoveries - or what horrors - await him.
Nether Again
San Sebastian, 2011. Professor Clancy is putting the finishing touches to his life's work.
Harnessing the energy of the 'Nether' - an mystic, otherworldly realm - Clancy has discovered the secret to teleportation. Accompanied by his colleague Lewis, Clancy prepares for his grand unveiling - an event that will change the world as we know it.
Others
More videos over on my Youtube channel.
---
Flash
(Hosted on Newgrounds.com)
A short experiment I did with frame-by-frame animation, hence the low quality of the artwork.
(Hosted on Newgrounds.com)
A friend and I decided to make an animation to celebrate the wedding of Tom Fulp, the creator of Newgrounds.com. We planned, voiced, animated and submitted it all in one day, and it got featured on the front page!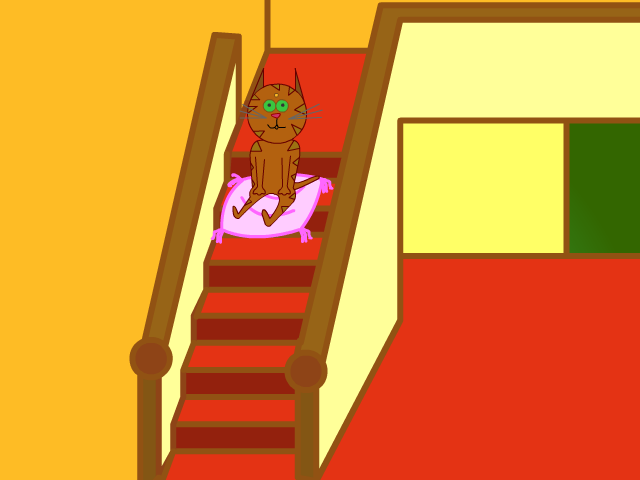 My very first animation, made straight after completing the tutorials.
---